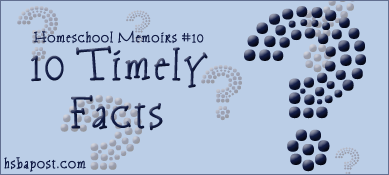 10 Facts About Me? Oh where to begin...
1. I am an only child. (Maybe that explains my desire to have a house full of children.)
2. I am scared of the dark. I like the dark, but I'm afraid...very afraid.
3. I am obsessed with TP and paper towels being on the hook the right way. The right way is: paper going over the top. That's the way it's meant to be. For you nay-sayers...look at the print!
4. I really despise open-toed shoes. Yes, I have a few pair now, but I still don't like seeing them. Especially in winter!
5. I love to sing!
6. Every afternoon around 3:00, I start blinking funny because my contacts are killing me.
7. Speaking of contacts, without them, I can't see anything clearly beyond 5 inches in front of my nose.
8. When I was a kid, I wanted to grow up to be a monkey.
9. I wish I could have a cat - but my husband is EXTREMELY allergic to them.
10. I once rode in a blimp after winning the trip from a radio station.
Okay... I don't know what you can do with that information, but there it is!